Regular price
Sale price
$58.47 USD
Unit price
per
Sale
Sold out
100% Cold-Pressed Virgin Grade A Marula Oil - Gold Of Africa
YOUR 2-IN-1 MOISTURIZER & HAIR GROWTH
Marula oil has been used in Africa for centuries as a beauty staple to soften, nourish and protect the skin and hair.
Rich in Vitamin A, B, C & E
High in omega 3 and 6, natural antioxidants & minerals
Maintain healthy skin
Repair cells
Visibly rejuvenates your skin
Soothing & moisturizing
Absorbs quickly leaving skin firm & smooth
Provides a healthy glow for all skin types
Wild Harvested
INGREDIENTS: 100% Virgin Cold-Pressed Marula Oil
30 ml
Share
View full details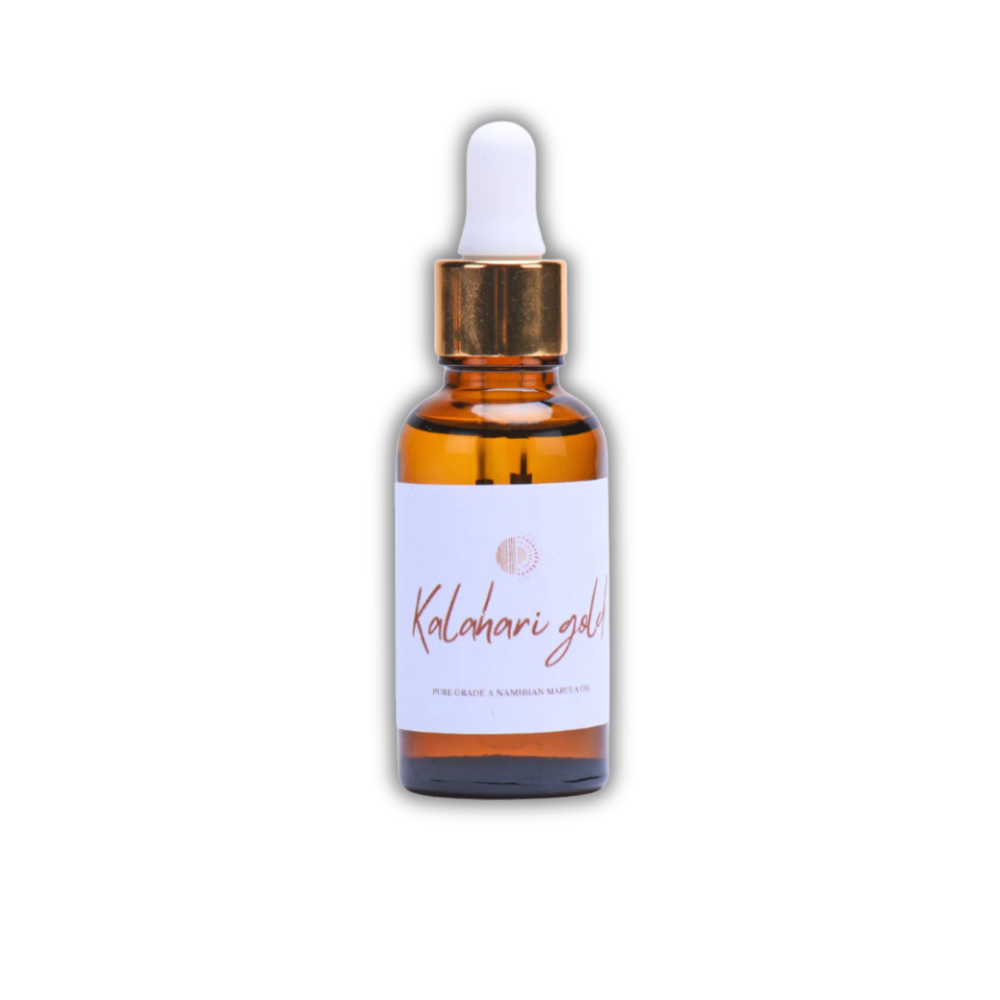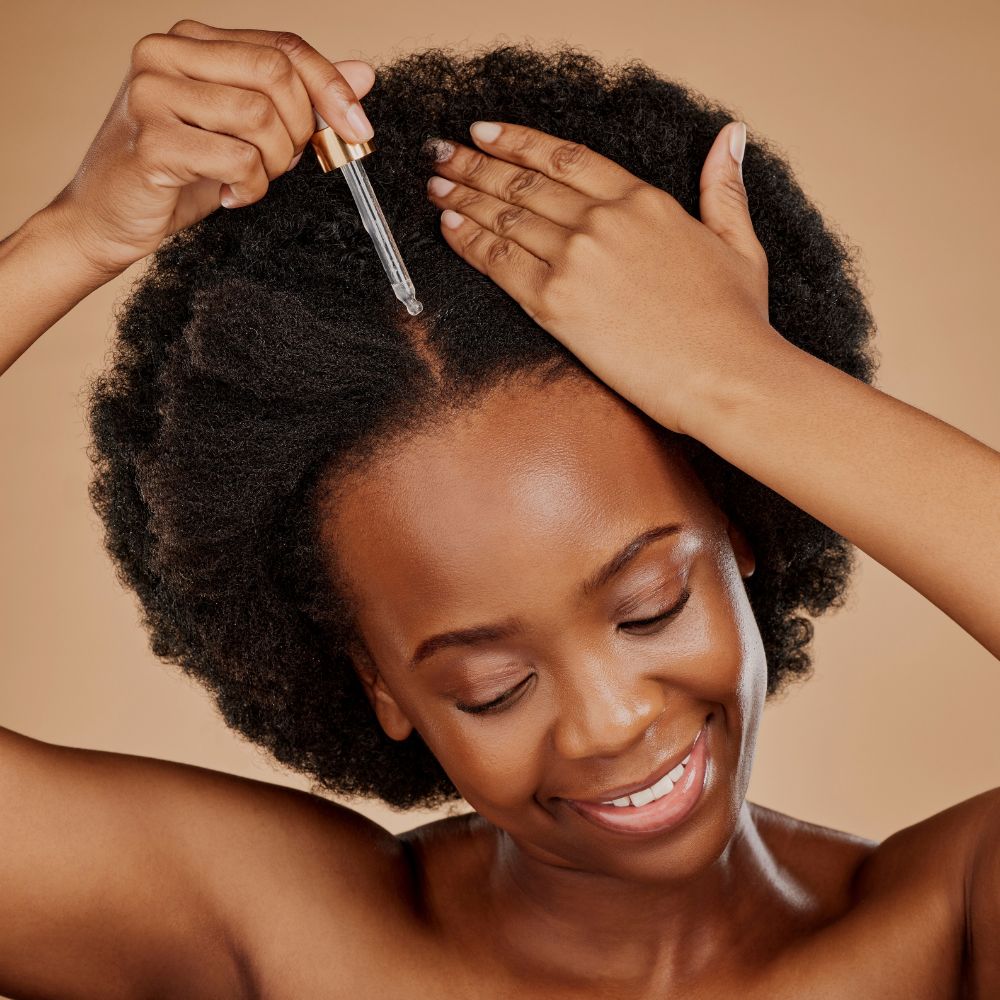 We have partnered with Kalahari Gold
Gorgeous Natural Skincare and Kalahari Gold are dedicated to empowering women, preserving the environment, and promoting well-being by importing premium-quality, eco-friendly Marula oil from Namibia to the USA.
We are committed to fostering economic growth in local communities and providing our customers with a natural, organic solution for healthier skin, hair, and nails.
Why Buy From Us?
ECO-FRIENDLY

Marula oil, sourced from Namibia, is obtained through the eco-friendly harvesting and processing of kernels from wild Marula trees in the region. Local communities participate in the hand-crushing of these nuts, contributing to the preservation of their natural environment.

NATURAL INGREDIENTS

Our Marula oil has not been mixed with any other product. It is the best Marula oil in Africa, undiluted, virgin, cold-pressed, no contaminants while extracting oils.

We are proud to the cleanest and non-contaminated Marula oil in Africa, earning us a reputation as reliable and trustworthy.

EMPOWER WOMEN

Kalahari Gold extends their support to women working in the Marula oil industry. By doing so, we contribute to the empowerment of these women and the overall economic growth of their communities, reinforcing our commitment to giving back to Namibia.
Frequently Asked Question
How Soon Will I Get My Order?

We will ship the Marula Oil in 3 - 5 days.
How Long Does My Product Last?

Marula Oil can last up to 3 years if not exposed to heat.
How Do We Contribute To Namibian Women

25% of our profits go back to Namibia to the communities involved in the Marula harvesting.

Our prices reflect the high-quality fresh ingredients we use, sustainable agriculture and manufacturing we support. Gorgeous Natural Skincare also gives you more bang for your money!
I am allergic to nuts, can I use marula oil?

Anyone allergic to fruits or nuts should be careful using marula oil since it comes from the nut of the marula fruit. If someone with a nut allergy uses it, they could experience an allergic reaction.
Is Marula Oil Too Oily?

Marula oil has the same consistency as the skin's own oil secretions. So it won't clog your pores or cause pimples.
What Is Marula Oil?

The marula fruit tree (Sclerocarya birrea) is native to parts of southern Africa. The trees grow wild and were once rare but are now cultivated.

Many parts of the marula tree are used as ingredients in food and traditional medicine throughout Africa. Each marula fruit contains a hard, brown nut with pliable, white kernels at its core.

Marula oil is primarily extracted from these kernels but can also be obtained from the nut's outer husk. Marula oil is rich in protein and easily absorbed, making it an effective skin and hair treatment.
What Is The Difference Between Cold Pressed And Hot Pressed Oil?

From a health perspective, cold-pressed oil is the clear winner.

Cold pressed oilsare made without heat or chemicals; the process is solely mechanical.

Hot pressed oils undergo oxidization, which can cause complications like cancer and inflammation. Moreover, many healthy compounds are lost from the oils while hot pressing, whereas in cold pressing, all beneficial compounds are retained.
Can I Use Marula Oil For Sensitive Skin?

Marula oil is free of any artificial additives or chemicals, making it safe for even those with sensitive skin